Bird Wholesalers is a small, caring, closed parrot breeding facility located in beautiful Miami, Florida. We have been breeders of Parrots since 1978 and our many years experience as a breeder assures you the finest, calm, loving baby birds available from the majestic macaws to the clownish amazons.


We raise several types of parrots including large and small macaws, amazons and greys. We raise our birds in our aviary with love so they will become healthy, beautiful, well-adjusted members of your family.

BABIES GIVEN GENTLE CARE BECOME LOVING FAMILY MEMBERS!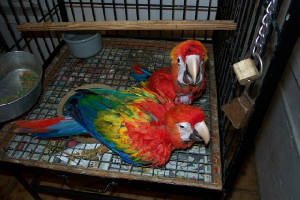 Scarlet babies